Over the last 24 hours, XRP has shown a not so hefty price rise; however, Bitcoin's price has escalated with a steep hike, and it reached above $9700 after a bit long time. It seems the 2nd most prominent cryptocurrency has not been able to capture the same bullish sentiment.
XRP is still away from its weekly high price point of $0.21 right now. While the short-term investors have nothing much to get excited about, the long-term investors are waiting for a full and much-needed trend reversal on the upside.
XRP Price Prediction
In the last two days, the only notable price movement of XRP includes its rebound from $0.1998. The coin is consolidating above $0.20 today, where it has been for the last five days.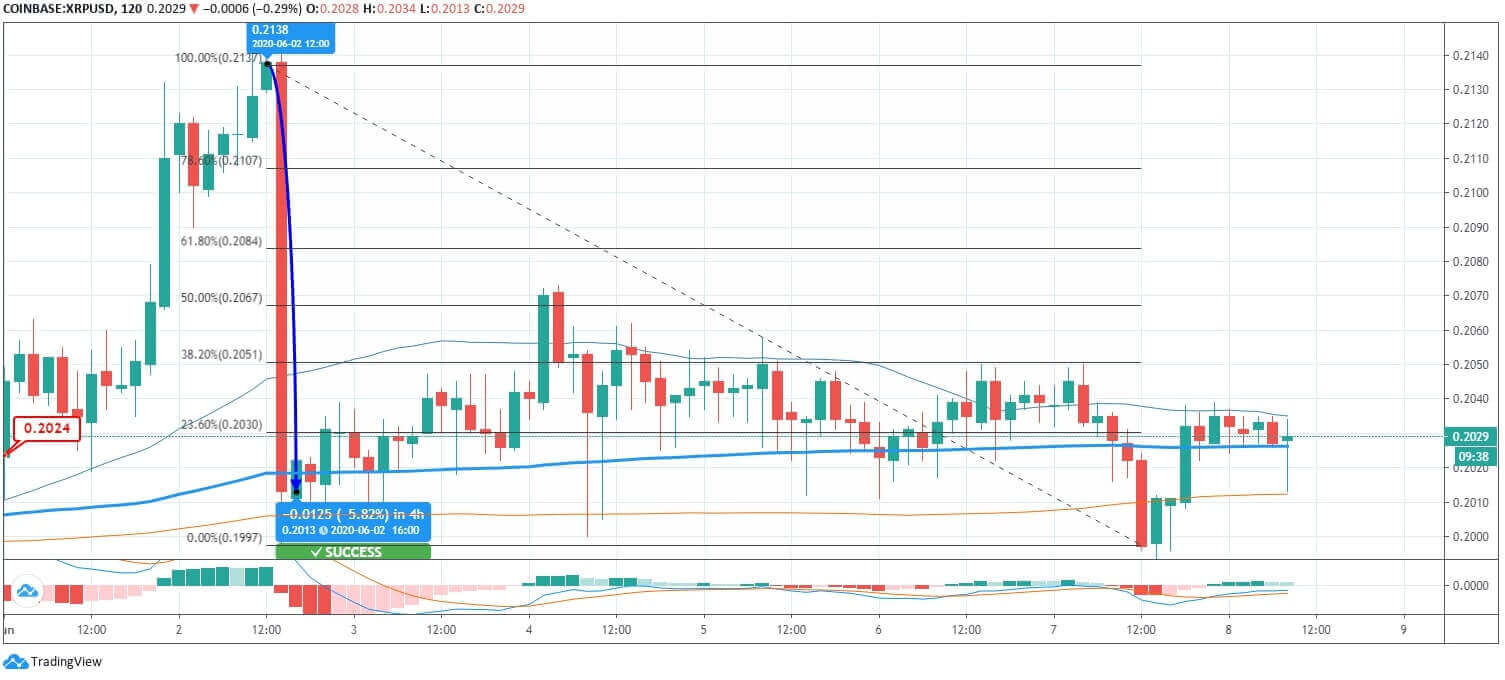 For the better part of the previous week, XRP coin has maintained its price path below the 38.20% fib level. Although the start of the month and the week was pretty much bullish as it traded above $0.21 for the first time in a while.
The price rise was, as it has been since the last couple of months, followed by a strong pullback. The pullback took the XRP price down by almost 6% before it stabilized above $0.2021.
XRP is barely holding bullish technicals here. The coin is just a little above the EMA line, while the MACD chart has just entered the positive zone. SMA lines, too, are showing a bullish picture here.